Home Appliance Cover
Look around your home and you will likely see a variety of appliances around your home that make modern life a lot easier. Washing machines, microwaves, refrigerators and driers are just some of the appliances that we rely on to save us time in our busy schedules.  That's home appliance insurance.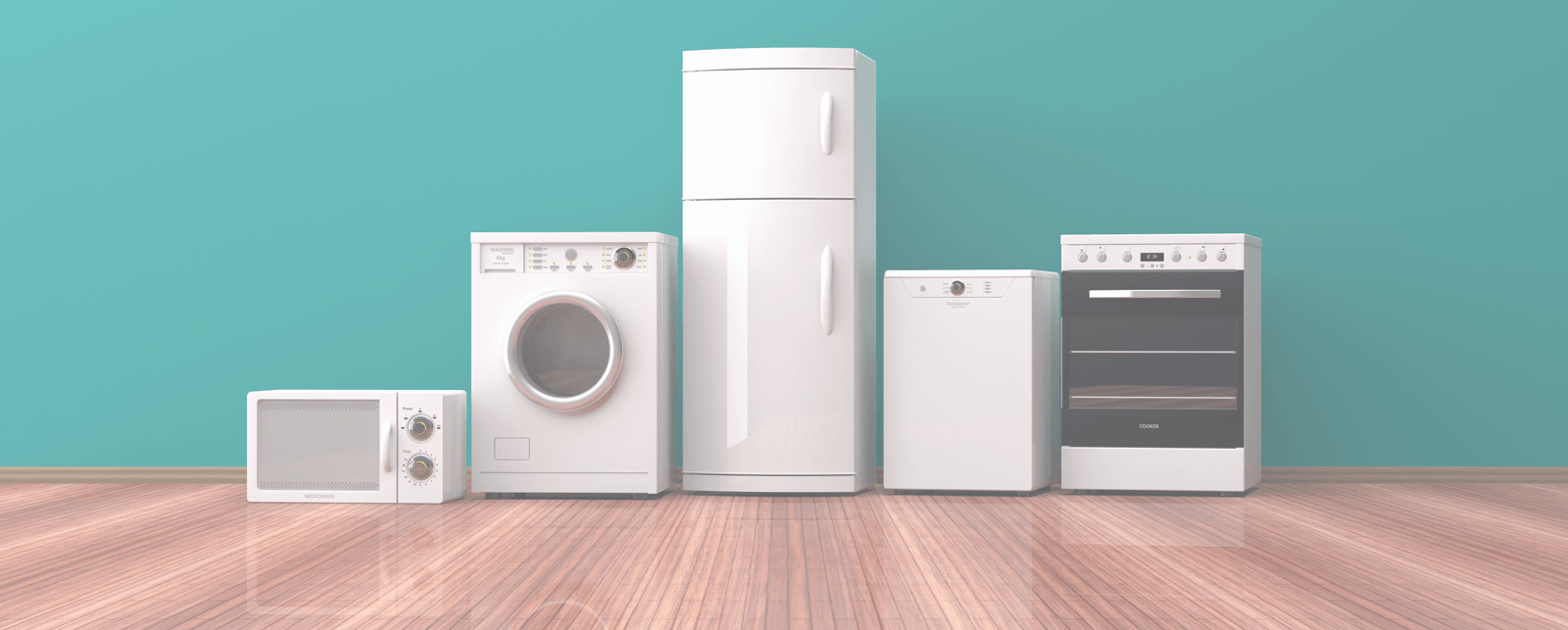 Why you need home appliance insurance?
Often when you purchase a new appliance, you are offered a warranty in case something goes wrong and this warranty may cover replacement or repair for up to a year. Home appliance insurance is a useful add-on to your existing primary home insurance policy to ensure you are covered when your warranty expires  because often the cost of repair can often prove unaffordable and inconvenient. It is inevitable that your appliances will wear down over time, so it is advisable to take out home appliance cover, especially for first time home-owners. By taking out extra cover for your appliances, you can make sure the cost and inconvenience to your busy life are kept to an absolute minimum. And in the event that something goes wrong, you are assured that a network of certified experts with specialist knowledge will be available to help you.
Get your quote in seconds
Keep your household running smoothly with home appliance cover.
What does home appliance cover?
Home appliance insurance covers the cost to repair or replace single or multiple devices in your home that are not older than 10 years.
The appliances we cover include:
Fridges and freezers
Washing machines and driers
TVs
Dishwashers
Vacuum cleaners
Microwaves
Stoves and ovens
What does home appliance insurance not cover?
Our home emergency policy does not cover breakdown from wear and tear, routine maintenance and cleaning or any pre-exiting conditions or faults which may lead to a claim. We do not cover minor cosmetic damage such as chips or scratches which does not affect the use of the appliance or home system.
Get your quote in seconds
Keep your household running smoothly with home appliance cover.